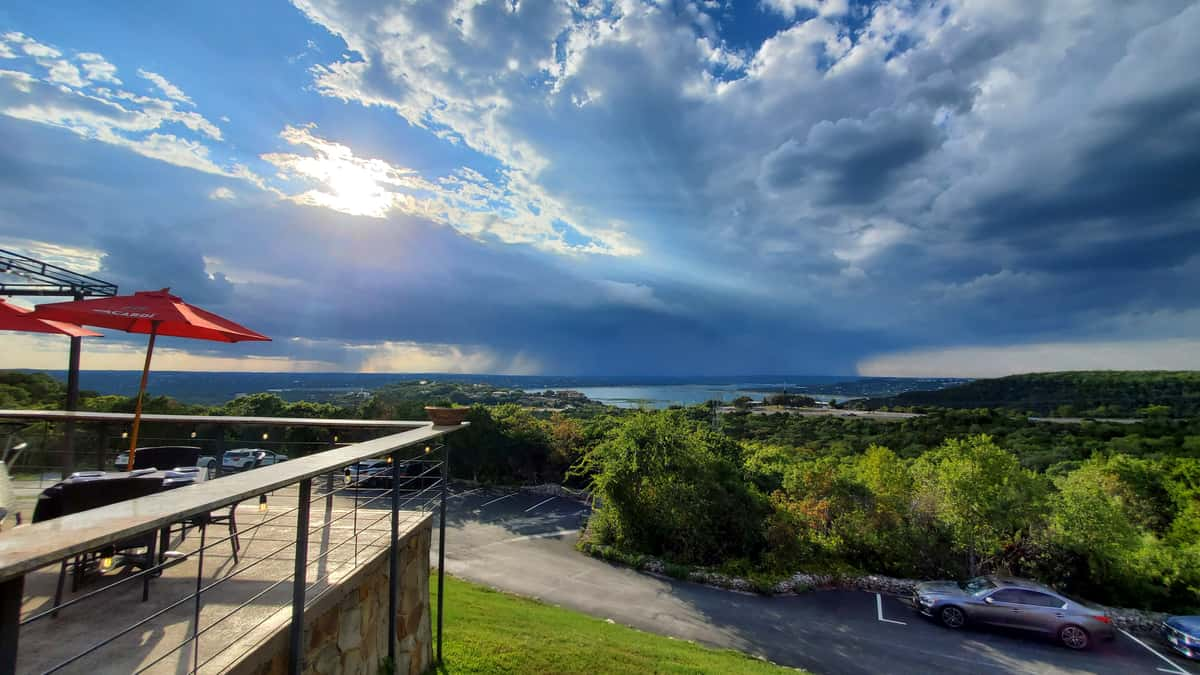 Frequently Asked Questions
Steakhouse Q&A's
The Steakhouse's FAQ's
Answers to Common Questions About The Steakhouse and our Food Menu are below:
Do you take reservations?
Yes we do. We encourage reservations so we can manage expectations of exceptional service. Once checked in please give the host stand a few moments to set the table properly for your party.

We also take walk-ins. Wait time is subjective due to volume of business.

We offer full service in our bar area. Bar is also on a first come, first serve basis.

During Holidays, reservations are subject to a two-hour time limit.

Can I make large party reservation without booking a private room?
Absolutely.

Unfortunately we can't guarantee your whole party will be able to sit together. Some of our dining rooms will only allow us to sit 10 - 12 people comfortably. Anything over 12 we would have to put at two separate tables.

Scheduling a Private Event allows our guests to work with our event coordinator, Camryn. She will help organize your event and answer any questions you may have. She can help you select an option between three floors of private rooms with a capacity of up to 120 guests in our largest private room.
We are a casual dining restaurant, but we do love polished boots and heels.
What forms of payment do you accept?
We accept all major credit cards and cash.

We do not accept checks, Apple or Google Pay.
Can I bring in my own wine with a corkage fee?
We do not allow outside beverages in the restaurant. 
Do you have a Happy Hour?
Happy Hour is available Monday - Friday. *
4:00pm - 6:00pm

Monday - Wednesday: Inside & outside bar, Lounge and Patio.
Thursday - Friday: Inside & outside bar and Lounge.

* Not available during Holidays or Special Events.
Does your patio have shade?
We have umbrellas, shade sails, fans and misters to keep our guests cool.  

The patio is not weather proof.
Do you offer a Sunday Brunch?
Yes we absolutely do!

Sunday Brunch Buffet served only from 10:00 am - 3:00 pm.
Our dinner menu will be available after Brunch from 3:00 pm - 10:00 pm.

Sunday Brunch
Adults $29.95
Children 12 and under $9.95

Holiday Brunch (Mother's Day, Easter, etc.)
Adults $49.95
Children 12 and under $12.95

Please check our Events page for upcoming Holiday Brunch Events.
What days and times is Live Music offered on the patio?
Live music is offered every night weather permitting.

Please check the Events page for scheduling.
What are your patio seating guidelines?
Patio and all areas of the restaurant are on a first come first serve basis.  

If a table is available, we would be happy to sit you there but if not, there could be a wait until that table becomes available so you can have the best experience.

On Thursday, Friday and Saturday we do have a $50 food and beverage minimum per seat on our patio. This does include the entire menu and bar beverages prior to tax.

Children under 10 are not included on this minimum prior to 6:30p.  
For our general reservations in our dining room we do allow modest décor on the table. 

We do not allow balloons due to they may obstruct the view from other guests.

We do not allow glitter, confetti or other small bits of decoration in the steakhouse.  
Absolutely. There is a $20 cake fee.
All our proteins, fresh vegetables are gluten free.  

We do add finishing sauces, butters or toppings to some dishes to enhance the dish which may have gluten, soy or items which are not gluten free.  

Please tell your server about your allergies and they will be able to answer and accommodate.
Can I leave my car in the parking lot overnight?
Absolutely. We do close our gates at night and will reopen at 10am the next restaurant business day.

Steiner Ranch Steakhouse is not responsible for any lost or stolen items including damages that may occur to any vehicles. Park at your own risk.
Do you offer Catering services?
Yes, we absolutely do! We cater for Corporate & Business events, Private Parties, Weddings, Graduations, Sports Events and more. View our Catering page for more info.
Do you offer Shuttle / Transportation services?
Yes, we do! Our Mercedes Sprinter Shuttle Bus can accommodate 12 guests and operates on Friday and Saturday in the Steiner Ranch Neighborhood from 5pm-11pm.

Click the button below to be taken to the Shuttle page for more information.
A service dog accompanying a person with disabilities is allowed. A guest with disabilities may bring their service animal.  

Please make sure they are wearing their vest as a working dog so guests will not approach.

An emotional support dog is not allowed.